What is the Most Watched Sporting Event in the World?
What is the Most Watched Sporting Event in the World?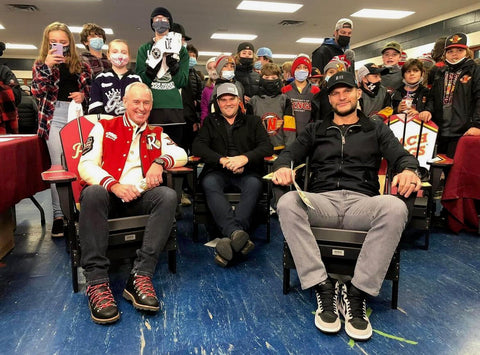 It doesn't matter where you're from in the world, sports is a language we all speak. As fans, we live for the hard-fought battles, the inspiring storylines, the masterful technique and the big moments. We share a love for these events and that connection is what makes sports so captivating. It's what makes us all want to watch.
But that begs the question, "What are the most watched sporting events in the world?" It's an interesting question because depending on where you are in the world, some sports are hailed above others. 
Soccer is widely regarded as the most popular sport in the world, and it is certainly the most widely played sport, in terms of overall participation. International soccer events, such as the UEFA Champions League and the FIFA men's and women's World Cup, which features national soccer teams from around the world, are met with great fanfare by club and national team supporters.  
Internationally, events like the Olympic Summer Games and Winter Games, the cricket world cup, and the rugby World Cup attract viewership across the whole world. To that point, it may come as a surprise to some that in 2022, the Tour de France was the most viewed sporting event with 3.5 billion viewers!
North America's Most Viewed Sports
In North America, however, cycling and soccer are far from being the most popular sports. We're more into baseball, basketball, football, and hockey. But which of these is the most watched sporting event in North America? Which sport had the most die hard fans jumping out of their comfy custom sports team chair this past year? Was it the World Series? The Stanley Cup Final? The NCAA tournament? Let's countdown to see which of North America's major sports took the crown!
5. Stanley Cup Final - 4.59 Million Viewers
The Stanley Cup Final is the main event of ice hockey! All kinds of emotion and excitement culminate as the two best teams battle it out for glory with their Stanley Cup dreams on the line. Every hard check, shot, save, and goal matters as they strive to be crowned Stanley Cup champions. It's no question that there's a special kind of atmosphere when two established rivals go head-to-head for one of sport's oldest trophies - what could be better? Even if you're not an avid hockey fan, you can appreciate the drama and spectacle that comes with the Stanley Cup Final.
The Stanley Cup Final series has been going on since 1894 and to this day remains one of the most coveted championships in all of sports.
4. World Series - 14.35 Million Viewers
The Major League Baseball (MLB) World Series is a tradition that North Americans love. Every October, MLB season comes to an exciting conclusion with American and National league champions competing in a best of seven series to decide who will be World Series champs! 
No matter who you're rooting for, it's always an all-out battle full of nail biting action and drama! Whether it's a slugfest between star hitters or an epic pitcher's duel that takes up to seven games to decide, fans are always in for a treat. Even if your team doesn't come out on top, you'll be clapping your hands, stomping your feet, and celebrating until the very last out of the final game!
3. NBA Finals - 16.9 Million Viewers
The NBA playoffs are always an exciting time for any NBA fan, as all 30 teams compete to be one of the two getting a shot at the NBA Finals. With tensions running high and the energy palpable, we all can't help but be drawn into the spectacle. The best of seven series in the NBA Finals is like no other, as it personally calls every player to bring out their A game in order to make history. 
The games are just electric! The thrilling atmosphere ensures that everyone has a great time. A combination of spectacular basketball and wild fans make the NBA one of the most watched sports leagues on TV and the NBA Finals an unforgettable experience. It's where legends are made!
2. NCAA Final Four  - 18.1 Million Viewers
The Final Four is undoubtedly one of the most prestigious competitions out there. Let's face it - fans everywhere love watching the best talent from college basketball battle it out to decide who can hoist that championship trophy. This 68-team do or die tournament for all the March Madness marbles culminates in a Final Four that even non-basketball fans don't want to miss. Its astronomical highs and heart-breaking lows make it one of the most watched sports events in North America.
In 2022, sports fans witnessed the Kansas Jayhawks beat out the University of North Carolina Tarheels for the championship. Who will take the crown this year?
1. Super Bowl - 112.3 Million Viewers
Super Bowl Sunday is a beloved day among football fans, where people huddle up on their couches and cheer on their favorite teams. It's a day filled with thrills and spills on the field, accompanied by superstar halftime performances and much-loved Super Bowl commercials. It's an entertainment extravaganza boasting incredible sports viewership statistics, and as a result, it wins the title for most viewed sports event in North America!
The National Football League's (NFL) 2023 Super Bowl will be taking place in Phoenix, Arizona; and if you can't make it out to the desert, there's no better place to watch the game from than a custom NFL jersey chair!
Coming Together
Whether it's cheering on our favorite athletes or celebrating a game-winning goal, most of us are united by our love of sports. Lists like these are meant to show that the most watched sports in the world have a special ability to bring us together and offer an escape from the everyday stresses of life. So no matter where you're from, or what your preferences are, we can all agree that there is nothing like watching a great game.

'